Enjoy a Marquis hot tub with MicroSilk® technology
Give your entire body an oxygen facial, moisturizing and hydrating at the same time making your skin feel luxuriously silky as well as reducing fine lines and wrinkles. Micro-bubbles literally envelope your body in a soothing, effervescent cloud of oxygen.
Oxygen is Good for your Skin
Increased oxygen levels result in better circulation and cellular respiration, leaving your skin glowing and radiant due to rapid skin cell regeneration.
Technology Driven Relaxation
The fact you experience this wellness with Marquis® is a major distinction. MicroSilk® technology has existed in the bath industry for several years. After each bath, all the water and the impurities drawn from the skin are washed down the drain. In a hot tub, how you clean and reuse the water rather than dumping out wasted water each use is very important to understand. The best filtration/sanitation system in the industry…Marquis®' proprietary ConstantClean™ water management with SmartClean™ technology…is the superior system that effectively and quickly restores your water back to pristine.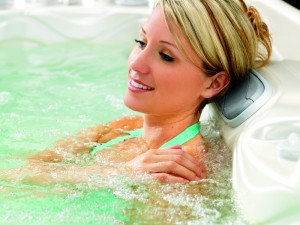 The SmartClean™ software controls regularly scheduled clean up cycles and knows when you have used the hot tub and automatically triggers an additional cleanup cycle with all of the ConstantClean™ processes after your soak – a critical performance feature for clean water after MicroSilk® use…and only available with Marquis®: The ultimate hot tub experience!™